Dr. Stephen Curran – PhD, MA, BA (Hons), B(Mus), PGCE, Dip. RSA, MCollT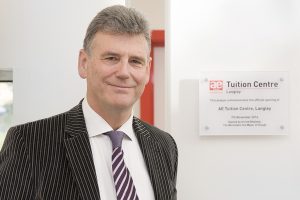 Founder & Educational Director at AE Tuition & Publications – http://www.aetuition.co.uk
I have known Sumit for nearly twenty years. As well as teaching him myself, Sumit played an integral role in my organisation for almost ten years, working in a senior supervisory team. He handled administration, managed staff and dealt with client enquiries. He does not shy away from hard work, enthusiastically taking responsibility of the 1200+ students, 100+ direct reports and maintenance of the general tuition programme. Before being promoted to a managerial position, Sumit worked as an assistant at AE Tuition. In this role, he gained extensive experience of working with children on a one to one basis. Sumit was academically able, having passed for grammar school and then doing consistently well throughout his educational career to university.
With excellent people skills and a strong sense of empathy, I always found that Sumit relates well with children and adults. He communicates well; both in written form and spoken, and has a pleasant easy going personality. Sumit is popular and well-liked by everybody and resolves conflict situations well by keeping calm and always being reasonable. He was ideal for the role, which required him to maintain liaison between management and staff, ensuring all senior teams had upmost awareness of daily updates and were notified of new procedures. As well as being a senior fire marshal for the building, he started recycling and car share initiatives.
Sumit is technically very able and this makes him very suited for his chosen sector; Information Technology. Any computer problems in our organisation were always referred to Sumit to resolve. Sumit has a natural flair for computer systems and is very creative with data handling. He often made very useful suggestions on how to improve how we operate our business systems. He always kept abreast of the latest technological developments and regularly gave advice both to me and other managers in the business.
Sumit is mature, well-motivated and of good character. He is able to inspire and lead others, but commendably chooses to do this by example rather than simply dictating requests or orders. During his years with my organisation, Sumit continually demonstrated effective control management, allocation of duties and ability to prioritise. Sumit frequently analysed problems, managed issue escalation and came up with independent solutions without any prompting.
His diligence to process, instigation and production of management methodology amongst capabilities to handle impromptu supervisory of protocol has seen him through to academic and professional success. He was a real asset to the business and will become a valuable member of any professional community. I wish him all the best with his future endeavours.
---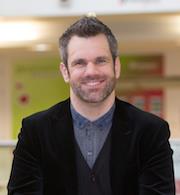 Simon Rudkin
Senior Manager for Microsoft Technologies at Rackspace UK – https://www.rackspace.com
To summarise, it is really is this generosity with his time and his selfless desire to help others that I want to ask you to recognise – it's so far over and above anything, we'd normally ask it's untrue.
---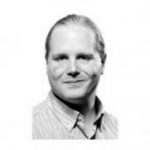 Dr. Thomas Lancaster
Senior Lecturer in Computing at Birmingham City University – http://www.bcu.ac.uk
Sumit studies the BSc Business Information Technology and Networking at Birmingham City University, which he completed successfully with honours in 2001.
---
Dananjaya Hettiarachchi
World Champion of Public Speaking 2015 – https://www.iseesomethinginyou.com
Sumit has a great sense of ownership and commitment to see a project through to the end. Composed and calm under pressure he has immaculate follow through and delivers every time. I had the immense pleasure of working with Sumit on a project he organised for me at Rackspace, From start to finish he demonstrated the leadership and interpersonal skills needed to execute high involvement projects that requires the management of multiple stockholders and their interests. He has a deep sense of philosophy that lends into his leadership style which is very much value driven. A worthy addition to any organisation.
---
---
Leave Me a Testimonial
I strive to be a reliable partner, to network, synergise and create opportunities with prospects, colleagues and clients.
I am most appreciative if you could spare a moment to write me a testimonial.
Here are some prompts:
-How did you feel interacting with me?
-Comment on the quality of my work.
-What do you think of my expertise?
-Did the delivery style suit you?
-Impact on topic and audience.
-The setting of goals, visions, next steps.